Luz Infante
Ingeniera Civil Industrial de la Pontificia Universidad Católica, con cuatro años de experiencia en desarrollo e implementación de políticas públicas con impacto en todo el territorio nacional (Chile).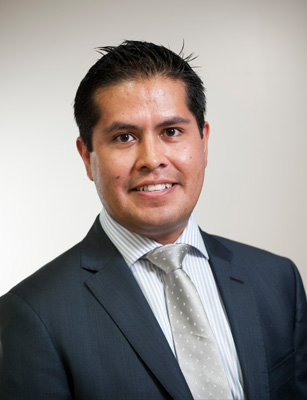 Diego Valda
Economista de la Universidad Católica Boliviana "San Pablo" de Bolivia. Tiene un Master of Science in Mathematical Finance de Boston University y un Master of Arts in Economics de ILADES/Georgetown University. Tiene amplia experiencia en Administración de Portafolios de Renta Fija, generación de estrategias de inversión en un contexto de riesgo y búsqueda de retornos. Se destacó como analista en una empresa consultora multinacional, que ofrece servicios a uno de los bancos más grandes en Estados Unidos.
Federica Gagliano
Master in Financial Management from the University Adolfo Ibáñez. 4 years experience in Deloitte- Finance Consulting. 3 years experience in international organizations: ECLAC/ONU, ILO/ONU, ICE, European Commission.
Areas of experties: Financial Planning and Analysis; Risk Management; Cost controlling; Economic Analysis.
Industries: Energy and Resources; Infrastructure; Public sector; Retails; Banks; Technology, Media and Telecommunications.